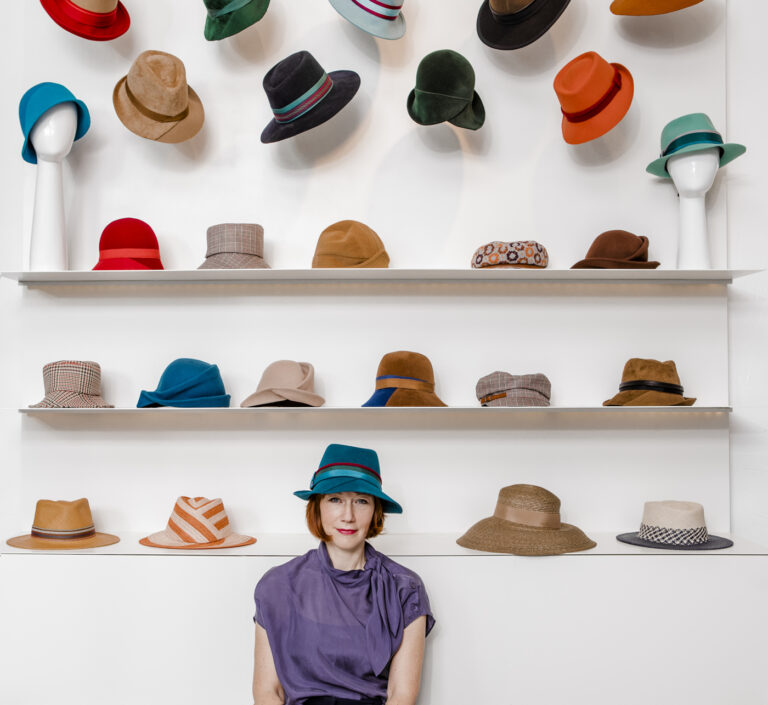 Handmade hats
Fedora, trilby, capeline, beret, pillbox, fascinator, toque, bowler, top hat, turban, cloche, boater…
So many mysterious names and interesting shapes, which raised Laurence's interest and love for hats. She learned her hat making skills in her home-town Brussels, which eclectic mood affected and shaped her style. In year 2000 Laurence moved to Düsseldorf, Germany. It was there she founded her professional roots and has been since refining her design and craft over the years.
More than simple accessories
Laurence Leleux's hats are much more than simple accessories. They disclose true individuality. They can be fashionable, sometimes entirely pleasurable, or even totally practical. Playing with these various aspects, Laurence Leleux combines old artisanal techniques and many different materials to create contemporary styles. Attention to detail, proportion and a perfect fit turn the hats into unique pieces which tell the wearer's own story.
Fine selection of headwear
In the studio-shop in Düsseldorf, you will find a fine selection of headwear for women and men and for - almost - every occasion. Every piece is handmade on location, from the creation through to the manufacturing process.
For custom hats or special requests, do not hesitate to get in contact.
View my image film and find out more about my way of working.

Hats, Caps & Fascinators made in Düsseldorf