Come and visit me at my studio-shop in Düsseldorf
All my hats are hand-crafted here, from the sketch to the production. Feel the fabrics, try on various styles and find your own personal hat. Book an appointment and I will advise you personally.
Wednesday to Friday 12.00 - 18.30
Saturday 12.00 - 15.00
and by appointment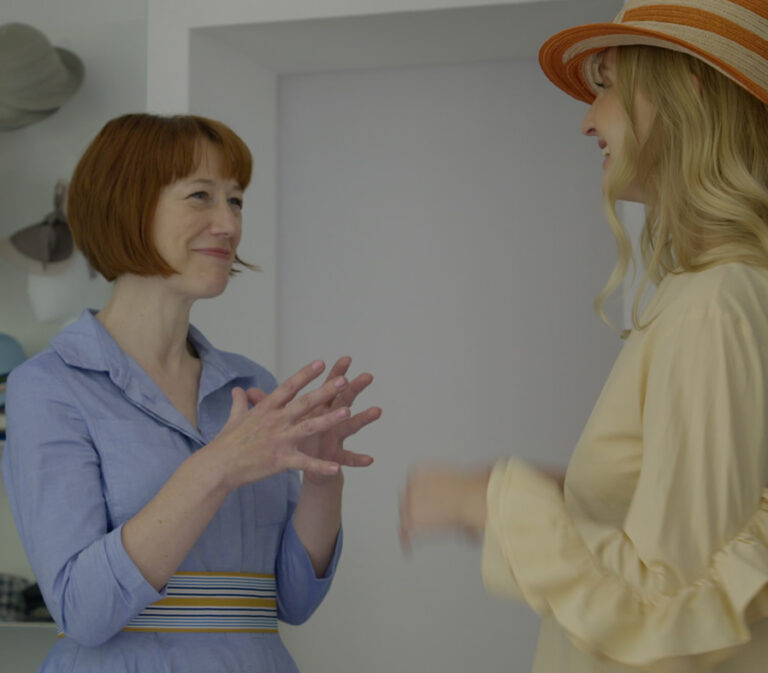 View my image film and find out more about my way of working.

Hats, Caps & Fascinators made in Düsseldorf